O'Fallon Garden Club Scholarship
(Application due March 15, 2023)
2022 Scholarship Winner
Congratulations to Sophia Ryan, a senior at O'Fallon Township High School, on winning a $500 scholarship from the O'Fallon Garden Club. Sophia is planning to study Environmental Science/Studies in the fall of 2022. She is inspired by her years as a counselor at Camp Ondessonk. At this camp, Sophia facilitated activities such as archery, boating, horseback riding, plant-centered hikes, and nature education. As a result of these beautiful childhood experiences of exploration and joy in the forest, she has a deep-rooted passion for forests, trees, and all the unique creatures that reside in them. Her goal is to protect the natural environment for future generations.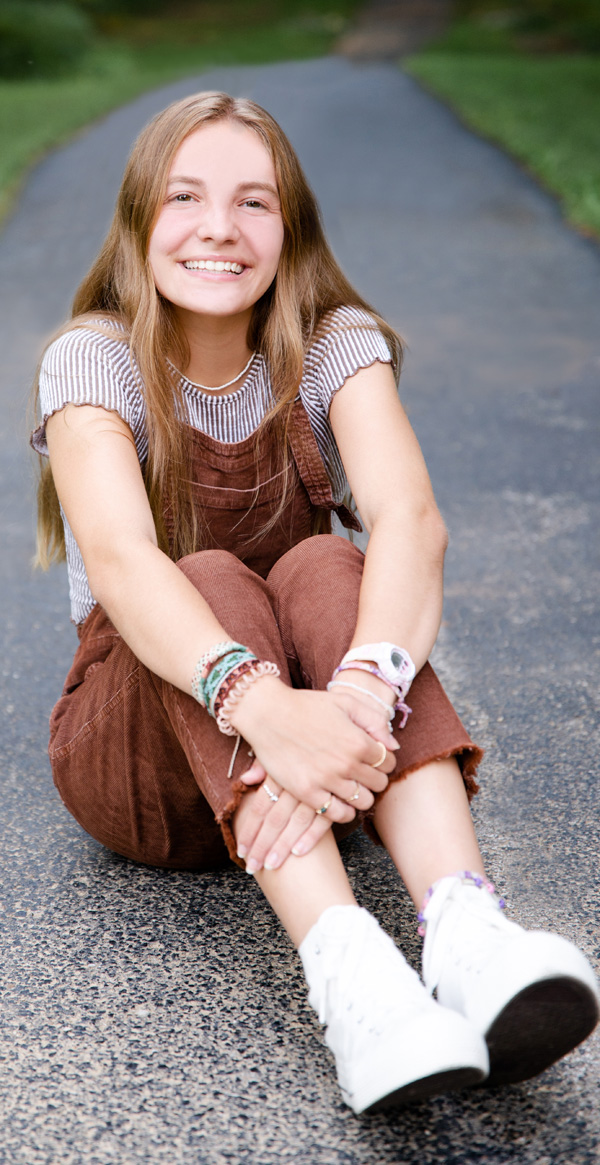 2021 Scholarship Winner
Sarah Doyle is a senior at OTHS. She plans to study environmental science and use her degree for ecosystem restoration or conservation. Her studies will include developing strategies to keep healthy levels of plants and animals in ecosystems and creating solutions to restore damaged ecosystems. Ever since she was young, she enjoyed nature and anything outdoorsy. Whether dragging her friends outside to play tag or hiking with her family, she was constantly taking in the beauty of the environment. She realizes the importance of the environment and hopes to protect it. She has organized petitions for environmental causes such as Protect the Arctic. She was selected for a fellowship with the Missouri Botanical Gardens for environmental research. For the past two years, she worked at Joe's Market Basket, and learned the basics of plant care. She enjoys teaching customers about right plant, right place. Her primary goal is to protect the environment and preserve its beauty for future generations.

2020 Scholarship Winner
Catherine Taylor is the winner of the O'Fallon Garden Club's 2020 Scholarship Award of $500. Catherine is a 2019 graduate of O'Fallon Township High School and currently a student at St. Louis University where she is majoring in biology. The Scholarship Committee (Harriet Baker, Jami Bossart, Scott Gordon, Tanya Scherschel, Kay Welch and Matt Weld) would like to wish Catherine every success with her studies.

2019 Scholarship Winner
Congratulations to our scholarship winner Clarice Gonzales! Clarice will be headed to SIUC and plans to study plant biology.